3/6/2009
Renaissance Village construction begins; sample units ready to show by June - Delaforum.com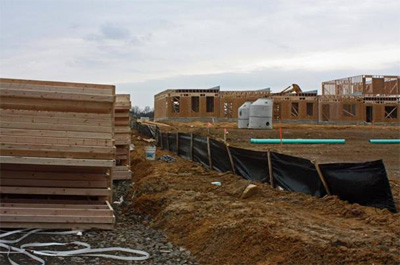 After several delays, construction of the first block of Renaissance Village townhouses has begun on the Darley Road side of the 26-acre property in Claymont. The Commonwealth-Setting partnership reportedly now expects to have the first sample units ready to show prospective purchasers by June.
Have news? Please contact me!