1/10/2016
Eager builders now target northern New Castle County golf courses. Weiner: "We are just as concerned about potential development of DuPont & Brandywine Country Clubs as we were and are about the Barley Mill site" News Journal Jan. 10, 2015
"There is considerable concern about the ultimate fate of the DuPont Country Club. The community is just as concerned about the potential development of DuPont & Brandywine Country Club as the community was and is about the Barley Mill (Plaza) site."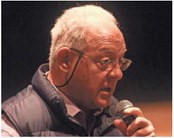 New Castle County Councilman Robert S. Weiner speaks at a public hearing Dec. 10.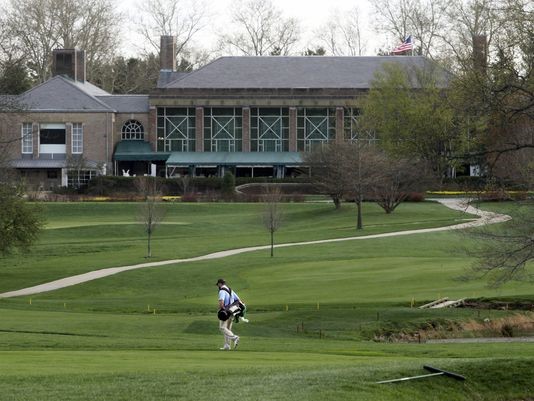 A golfer heads to his next shot in front of the clubhouse of the DuPont Country Club on April 21. Residents and government officials fear for the future of the club given DuPont Company's recent turmoil.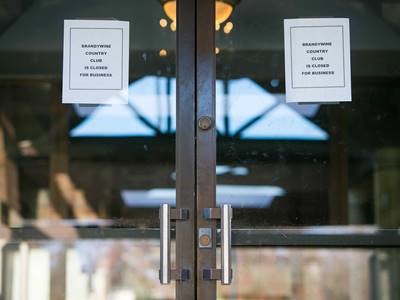 Signs on the front doors of the Brandywine Country Club reads "Brandywine Country Club is closed for business." The club was shuttered late last year and is now the subject of a home and apartment development proposal.



Four new luxury single-family homes are being constructed on Shipley Road, where Dr. Benge once lived, across the street from the recently closed Brandywine Country Club. Several local golf courses are threatened by development of subdivisions.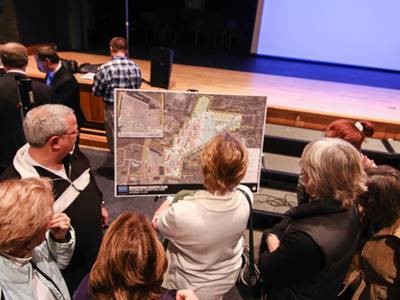 Residents review preliminary conceptual plans for the development of Brandywine Country Club during a public meeting Dec. 10 at Brandywine High School in Wilmington. Several golf courses in the area are the subject of development plans.




Newark Country Club (from left), DuPont Country Club and Brandywine Country Club are all potential development sites.
Eager builders now target golf courses. With land limited, developers want them for new homes.
XERXES WILSON THE WILMINGTON NEWS JOURNAL 1/10/16
Properties that are home to failing golf courses have been seized upon by developers, especially in northern New Castle County, where large swaths of open space are a rare prize.
Five of the 10 golf courses on private property north of the Chesapeake & Delaware Canal are being developed or have been targeted by builders. Clubs downstate are feeling similar pressures, but the greater availability of buildable farmland makes golf courses less of a draw for southern Delaware developers.
The idea is fueled by struggling golf operations statewide, part of a national trend of country club memberships floundering and courses closing.
Development can be a nightmare for neighbors of those courses, who bought homes for their tree-lined, pastoral views and quiet surroundings.
Outcry from residents has increased pressure on government to intervene, a scenario playing out across the U.S., where there are 551 fewer 18-hole courses than at the industry's peak in 2004, according to the National Golf Foundation, a trade group. More than 170 18-hole courses closed in 2014 alone.
Golf courses also are becoming battlegrounds as developers seek approval for projects, sometimes resulting in lengthy litigation. Community opposition has erupted to plans in places as diverse as Hollywood, Florida, to Boise, Idaho, to Las Vegas.
"Delaware isn't immune. It is happening everywhere with many (clubs) on the edge," said Bill Barrow, executive director of the Delaware State Golf Association, which has 44 member courses across Delaware, Maryland and Pennsylvania.
The industry downturn has seen prices for golf course property plummet. In some cases, courses are selling for a fifth of their previous value, according to Lester George, a Virginia based golf course architect who has designed or renovated about 80 courses in the U.S. and Asia over the past 25 years. His work includes renovations at Rock Manor Golf Club in Brandywine Hundred and DuPont Country Club in Rockland.
"We see golf courses continuing to fail," George said. "Some are changing hands at mind-bogglingly low numbers."
This creates a tempting situation for both developers and golf course owners to repurpose.
"It gets pretty enticing when someone waves money in front of you and says, 'You can continue to operate this club at a loss or I will give you this much money for this property because I can develop it,'" Barrow said.
Demand also has rebounded since the downtown, with permits for 1,694 housing units in New Castle County being filed between January and November of 2015, the most recent period for which data is available from the state Housing Department. The number beat all previous years dating to 2006.
In 2014, the county raked in 40 percent more in taxes on property transfers compared to 2010 collections.
"Prices are up and demand is there. It is not where it was in 2005 or 2006 when everything worked, but it is a lot better than 2008, 2009 or 2010," said prominent local developer Louis Capano III, principal of LC Homes in Wilmington.
Last month, Capano unveiled plans for a 554-unit home and apartment development on the 111-acre Brandywine Country Club property off U.S. 202 in Brandywine Hundred. Capano, who is also developing a golf course in Florida, said these properties present a profitable island for developers.
"They are typically the hole in the doughnut in a stable community where everything around it is already developed," Capano said. "It is an already established market and that is what makes it attractive."
The trend is pronounced in northern New Castle County because of limited land options for builders.
Shawn Tucker, attorney for the Cavaliers County Club developer, said much of the existing open space in northern New Castle County west of U.S. 202 is parkland or has estate zoning that greatly limits the number of homes that can be built in a given space.
"Developers are looking for open land in growth areas whether it is golf course or not a golf course," Tucker said.
Tucker said government recommendations for development also encourage developers to make use of unused properties in populated areas, though those are often the most controversial projects.
"It can be a little schizophrenic at times for developers," Tucker said.
Newport developer Greg Pettinaro, managing partner of the Pettinaro company, who has proposed a 234-unit residential development for the former Hercules Country Club in Mill Creek, said building outside established residential areas isn't attractive because there is less road and sewer infrastructure. His golf course development, formerly known as Delaware National Country Club, is viable because it is along a wellestablished route between Wilmington and Hockessin, he said.
"In northern New Castle County, there is not a lot of open spaces," Pettinaro said. "The farther you are out west from Hockessin, there is not a lot of houses or major road systems and not enough connection points between A and B."
The fact that most older golf courses, including Brandywine and Cavaliers, require expensive environmental remediation to remove arsenic contamination after decades of pesticide treatment is evidence of the profitability of such developments.
The removal of deed restrictions that barred development of the DuPont Country Club golf courses in a wealthy portion of Brandywine Hundred has increased pressure on local government to intervene.
New Castle County Councilman Bob Weiner said the development of the course would see similar outcry from residents as the saga around Barley Mill Plaza, DuPont's former office park in Greenville. Prompted by resident protests, the county won a protracted lawsuit blocking a mega commercial and residential development plan for that property in 2014.
"There is considerable concern about the ultimate fate of the DuPont Country Club" said Weiner, who has two other golf courses being developed in his district. "The community is just as concerned about the potential development of the DuPont country club as the community was and is about the Barley Mill (Plaza) site."
Activist DuPont investors have criticized the company's country club and Hotel du Pont as a drag on shareholder value. If DuPont Co. sheds the club from its books, Barrow said he can imagine a club operator running one of the club's three golf courses while selling the others to prop up the golf business as many club operations have done in light of the game's struggles.
"That property is insanely valuable in that area," Barrow said. "You have to have your head in the sand to think everyone is going to live happily ever after."
Pending legislation being considered by County Council would create an open space zoning category, which has been mentioned by government officials as a potential solution to such a development. If passed, the law would give government the ability to rezone property used as recreation for more than 25 years to prohibit development.
How to maintain is the question facing many clubs as there is an oversupply of golf options for players, less money in peoples' pockets and a generational shift away from the traditional country club model, Barrow said.
The oversupply is a problem that has been three decades in the making as the number of courses boomed along with real estate development starting in the 1980s. In Delaware, this was especially pronounced downstate. Barrow said 30 years ago there were eight golf courses below the C&D Canal. Today, there are 24.
That boom was tapering before but was killed by the recession. George said the creation of golf courses with residential projects will always continue, but be more scrutinized by financiers. Today, one is more likely to see a club operator shaving off 9 holes for a residential development to bolster the golf business.
"We have all seen 27 hole courses go to 18. We have all seen four-acre pieces of property repurposed for short game practice facilities, bigger club houses, tennis courts or whatever a club needs to generate revenue," George said.
Generating revenue is the true challenge as golf's demographics shift.
Families are changing with husbands and wives both working. Kids have electronic gizmos in their hands most of the time. You are competing for time and people can't afford to take a four-hour chunk away from their day to play golf," Barrow said.
George McNamara was the golf professional at Brandywine Country Club for more than three decades. He said golfers today don't want the old school country club experience. They want quick golf and they want it cheap. Brandywine was saddled by debt from a $1.3 million course and clubhouse renovation just before the recession, but tried everything to turn the tide, he said.
"We eliminated upfront fees. We tried to make it ridiculously cheap. We tried everything that is imaginable, but those things do nothing but reduce your revenue and all the clubs were doing the same thing," McNamara said.
Young people are particularly difficult to attract. Barba said Newark has relaxed dress codes inside the clubhouse and are offering cut-rate memberships that target young professionals.
"It just isn't there for (young professionals) to drop $500 dollars a month. They just don't want to do that," Barba said.
Diversification is now the goal of Newark's club. Barba envisions having a fitness facility on site and making the clubhouse a "destination" for weddings and other events. But that takes money, and the club will soon turn to members to help fund those improvements.
George said there is light at the end of the tunnel for clubs that can invest. He said successful operations are offering a more casual vibe, incorporating more offerings like fitness centers, Internet cafes, casual dining, daycare and things like rooftop patios with fire pits. Courses are being reformatted for faster play and less difficulty, he said.
"If you are not catering to the whole family unit, your club is dying a slow death," George said. "The days of dad coming to the golf course at 8 a.m. Saturday morning hanging out there, playing golf, having lunch and playing cards are over."
………………………………………………………………………………………………
Government should take lead on golf course redevelopment
Wilmington News Journal Editorial 3:21 p.m. EST January 8, 2016
Golf is often a very frustrating game. But anybody who has played it will tell you that, quite often, its saving grace is the time spent on courses whose natural beauty and relative quiet transport us far from the stresses of everyday life.
But, as reporter Xerxes Wilson points out in Sunday's front-page story, golf as an industry has suffered since the economic downturn in 2008. One year later came Tiger Woods' fall from grace, which also impacted interest in the sport. According to Business Insider, in 2013 around 25 million people played golf, an 18 percent drop from 2006. That struggle has opened the door for developers to swoop in, buy struggling courses on the cheap and then build homes on what was once their tee boxes, fairways and putting greens.
While that makes economic sense, we also see the value in preserving much of the open space these courses provide.
As Wilson's story notes, New Castle County Council is considering a proposal to create an open space zoning category. If passed, the law would give county government the ability to prohibit development on property that has been used for recreation for more than 25 years. Currently, some golf courses are zoned similarly to the surrounding community. Such zoning allows for building and makes the land a target for developers.
We believe the proposed law makes sense, to an extent.
Around the country and in Delaware, many plans to redevelop golf courses have been met by lawsuits from neighbors and other groups concerned about the impact of such projects. Those lawsuits cost time and money. New Castle County alone has spent nearly $800,000 on outside attorneys in regards to a plan to develop what was once Three Little Bakers Country Club.
In the meantime, Three Little Bakers has become an overgrown, unused property.
When a golf course goes out of business, it does not retain its once manicured beauty. Without maintenance, closed courses become overgrown and unusable as a park or public recreational space. Closed courses also require environmental remediation to abate years of pesticide and fertilizer use.
Who pays for that if a shuttered course cannot be developed?
We propose that county and state officials identify Delaware golf courses that are being targeted for development and commission their own plans for the future of those properties, whether or not developers have already made inquiries.
In some instances, banning development will make sense. In others, it won't.
Instead of waiting for developers to come forward with proposals that will more often than not create animosity, government officials can be proactive, work with residents and develop strategies that make the process work for all parties.
Such planning won't eliminate all contentiousness, but that's a fact of life with any development, whether or not it's on course.
Have news? Please contact me!