4/17/2006
Careful Restoration Sets Tone for Community
A new age-restricted community draws on history, with an eye to the future; Ryan Homes, Premier Builders, and local officials collaborate.

Adapting to accommodate both old and new is a necessary skill in a growing community. Along with preserving open spaces and developing sensitively, today's booming real estate market must also aim to accommodate the full range of ages and lifestyles. Ryan Homes is a leader in fulfilling the growing need for no-maintenance housing. When they acquired Mousley Farm in North Wilmington, they looked to Premier Builders for the sensitivity and thoroughness needed to restore the historic 1780s farmhouse. "This was the first time that Ryan Homes had collaborated on a project like this in Delaware," said Greg Lingo, former division manager for Ryan. However, the match was an easy one to make. Ken Ralsten, founder of Premier Builders, explained "There are only so many builders out there who are willing to work so closely and thoroughly to comply with historical codes, and that on a budget. We pride ourselves on our work for private customers, but are always excited to offer our talents to a commercial project."

The home at Mousley Farm had been uninhabited for over 20 years, but in its 1800s heyday, locals would flock to the farm for fresh ice cream on summer Sundays. Now, the renovated space will once again serve a communal purpose as the centerpiece of Hearthstone at Brandywine Village, Ryan's new over-55 community. "We knew that Premier Builders had an exceptional reputation," said Jon Moats, division manager of Ryan Homes; "We sought them out for the project because they specialize in this type of commercial historical work, and we have really seen a spike in community activity now that the clubhouse is finished."

Hearthstone at Brandywine and other local projects are in large part due to a change in policy that occurred in 1997 allowing a 20% density bonus to builders who agree to use land for age-restricted housing development. County Councilman Bob Weiner, who sponsored the 1997 law, explained that Hearthstone other nearby age-restricted development flanking Brandywine Town Center, are helping foster a "walkable community." Weiner, who believes that "if you don't have growth, the community dies," strongly supported this project. "One benefit of healthy seniors as inhabitants is that they are not traffic-creators. The plan is pro-business and pro-environment," Weiner said.

The Mousley farm site, which sat for many years, could have been turned into another commercial shopping site. "In this case," said Candace Roseo of Premier Builders, "preserving the land for residential use meant maintaining the historic home and some of the beauty of the land contour and trees, in place of even more traffic and headaches for the community." Indeed, the new community, where there will be no children, will doubtlessly generate more local commerce for existing businesses than additional traffic. And, quite importantly, the land and house have been preserved without stunting the growth that, according to Bob Weiner, is necessary and vital to the success of the community.

To complete the project in a faithful and code-compliant manner, Premier Builders utilized the expertise of Rebecca Sheppard of University of Delaware's Center for Architectural Studies, who made full documentation of the condition of the existing house, and architect Phil Conte of Studio JAED, who made renovation and addition plans. Premier Builders removed unsafe floorboards, replacing them with reclaimed antique white oak. They also reconstructed the front porch, which was all but gone, using the remaining detail and trim as stylistic cues. Windows were replaced with modern, energy efficient windows, but they were able to have glass custom-cut to the original style, always maintaining the integrity of the farmhouse.

For once, a new homes builder, an independent builder, and local code-makers have come together to accomplish a worthy goal: merging old and new while accommodating growth, gracefully.

For information about Hearthstone at Brandywine, Call Ryan Homes at (302) 478-1422. For Restorations and Additions at the Right Price, go to www.premierbuildersde.com, and to learn more about Bob Weiner and Delaware's New Urbanism movement, check out www.bobweiner.com.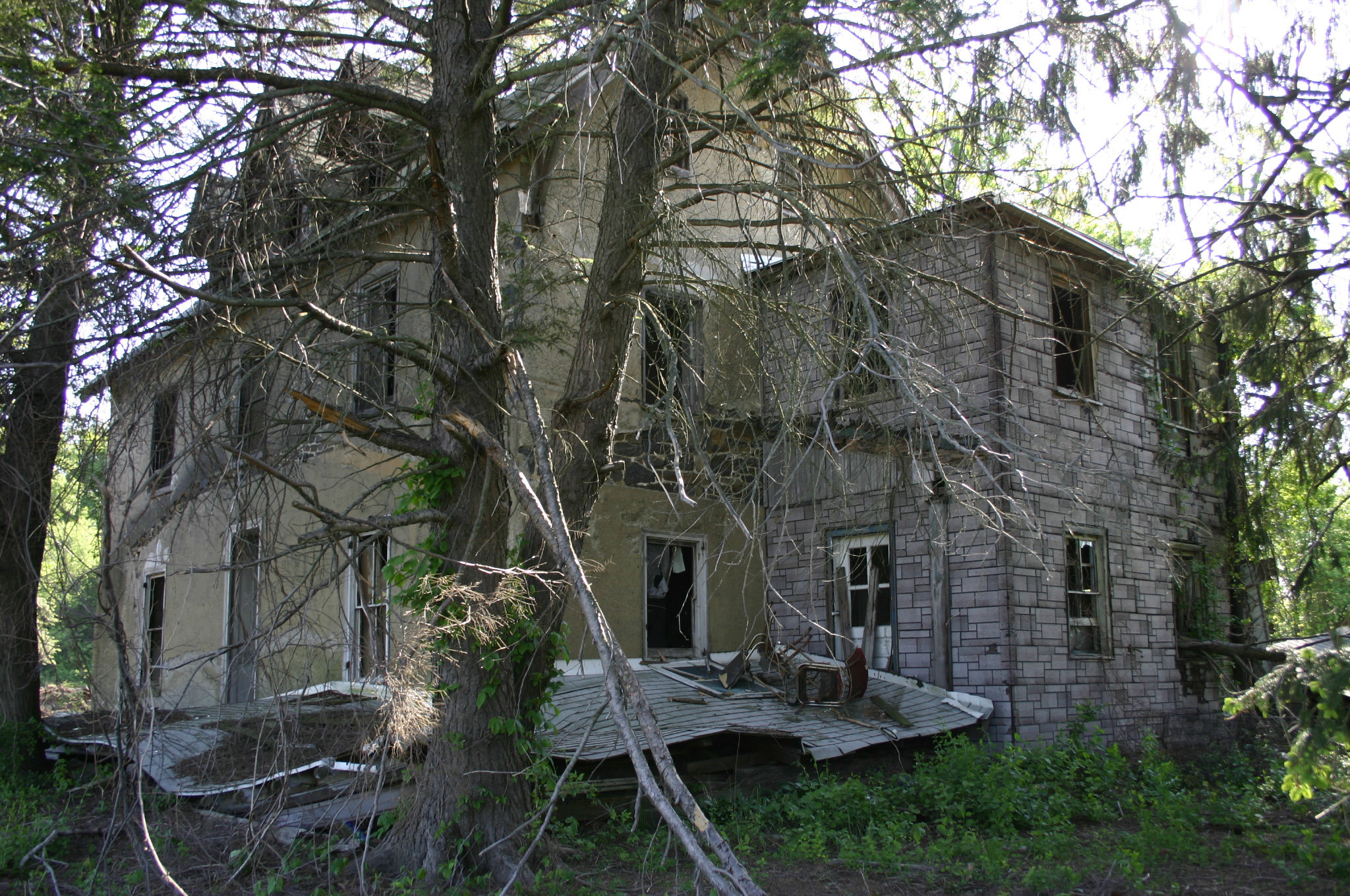 Hearthstone Before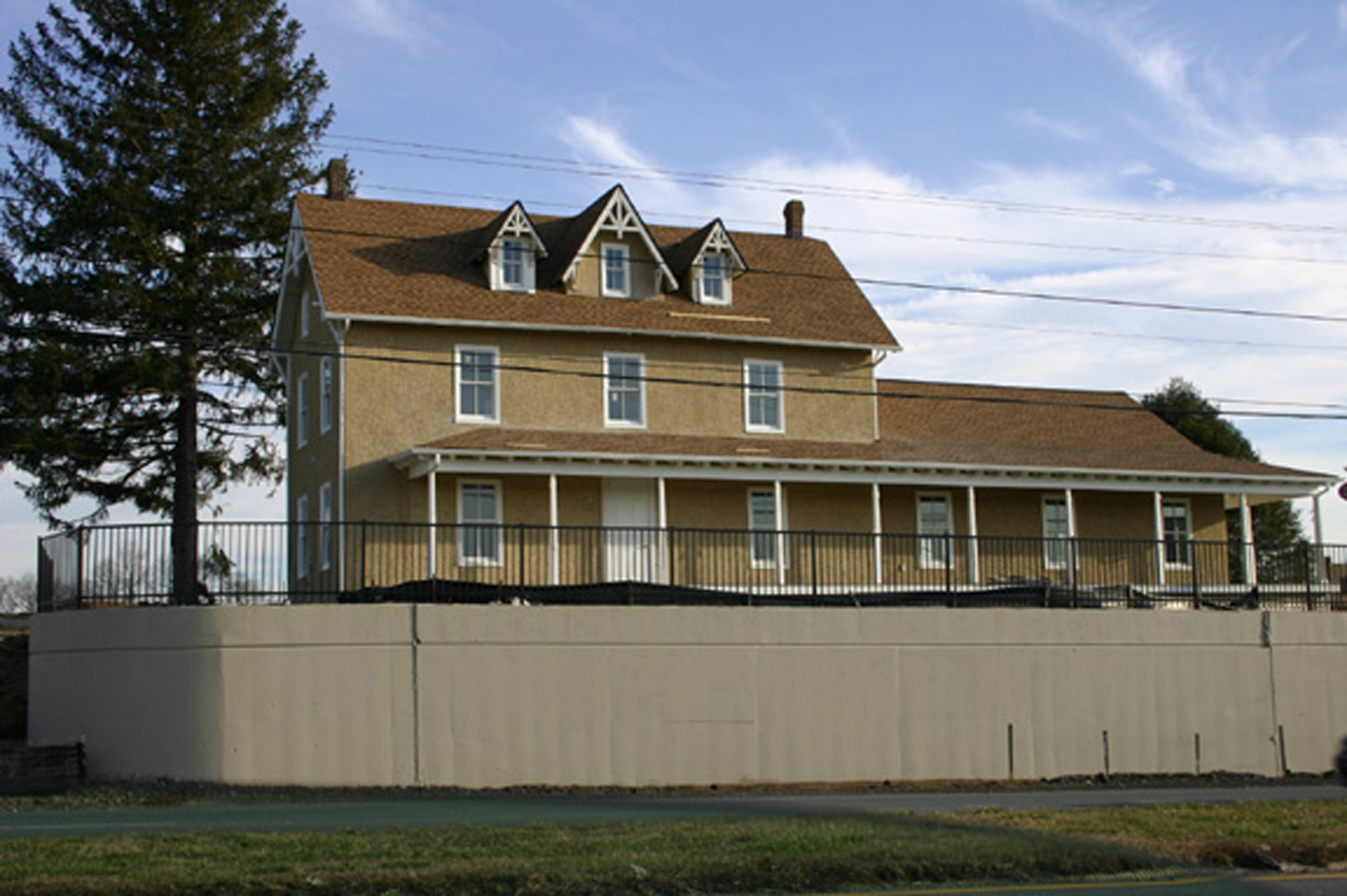 Hearthstone After

Have news? Please contact me!
Give Bob a "like" on Facebook: